Hersh Condos Inc. specializes in the sale of pre-construction high-rise, mid-rise and low-rise condos, as well as town homes and detached properties. Renowned for its premium services, Hersh Condos Inc. has set the new bench mark for Pre-Construction Condominium Sales in Canada. Our outstanding relationships with many of Canada's Premier builders combined with our cutting edge marketing programs have produced results above and beyond expectation time and time again.
With over 26 years of selling and marketing properties by Hersh Litvack, Hersh Condos Inc. continues to provide unparalleled service to builders and clients alike.
---
Hersh Litvack, Broker of Record
When you meet Hersh Litvack you will know immediately why he is called "The Sweetest Guy in Real Estate". He provides each and every one of his clients with personalized service that is second to none.
Hersh has been in the industry for 26 years and has established a reputation for being fair, dedicated, hard-working and personable. He is known for being available night and day for his clients and if he can't be there personally, one of his team members is there to act on his instructions.
Hersh brings a unique background of marketing, business and creativity to your real estate experience. He has been helping buyers and sellers achieve their real estate goals over the past 26 years.
Hersh ensures that all of his clients are provided with nothing short of exceptional service.
---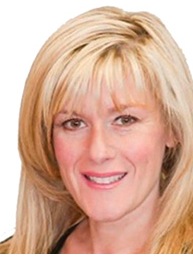 Susan Kurta, Sales Representative
VP of Marketing and Investor Relations
Susan brings many years of sales and marketing success to Hersh Condos Inc. She has worked with individuals and corporations throughout her career and has always prided herself on being the consummate professional.
She spent 15 years in marketing and sales with some of Canada's largest technology companies and brings a unique type of experience to Hersh Condos Inc.
Susan specializes in the pre-construction condo industry and is always working with a number of builders at any given time. She has a variety of newly developed condos available to show clients throughout the GTA. She prides herself on the ability to "save her clients thousands" before units even become available to the general public. In her time with Hersh Condos Inc, Susan has fostered a number of relationships in the condo industry and looks forward to helping her clients find the best possible property in today's market.
---